Trending Chocolate Boxes & Bouquets for your surprise gift delivery!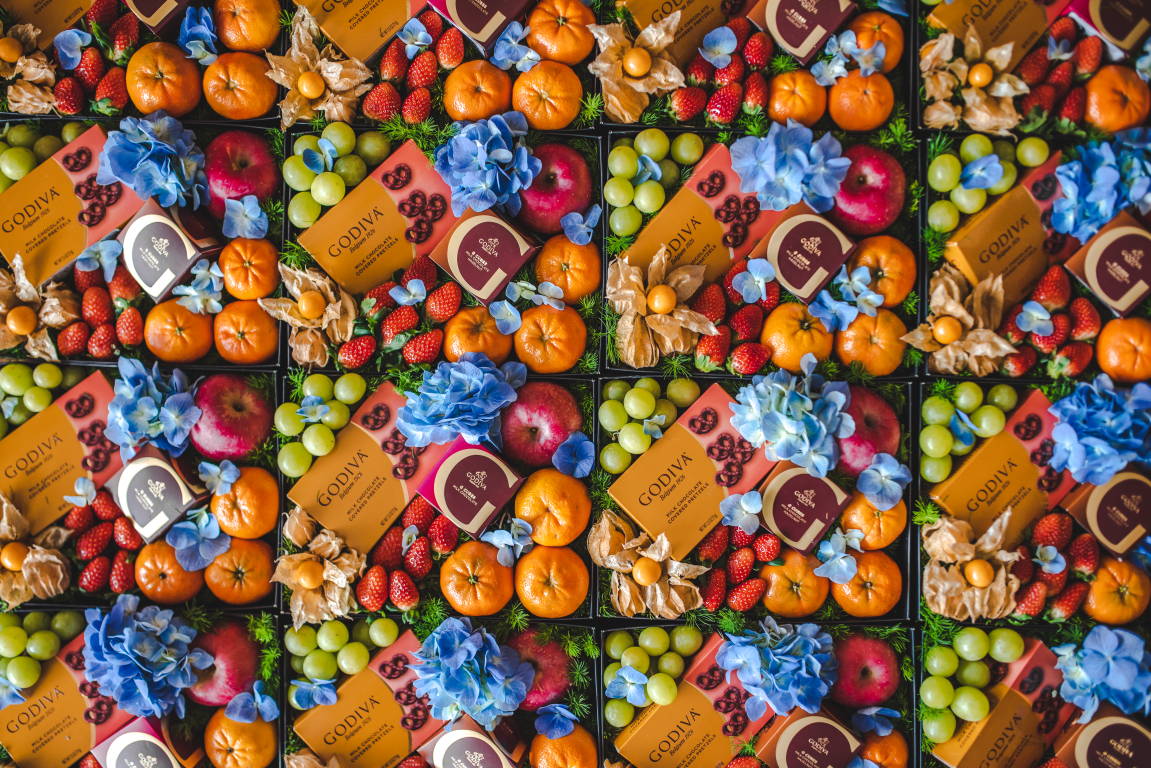 A gift of premium chocolate is a tradition unlike many other.
Be it for a close friend, an esteemed company client, or your romantic partner, decadent chocolate presented in a stunning floral bouquet arrangement is certainly hard to beat.
What's important when you're selecting a chocolate gift box is making sure:
1. You send a gift with high-quality chocolate. Nothing ruins an otherwise beautiful gift hamper more than sub-par 'chocolate'. We make use of premium, world-renowned chocolate brands such as GODIVA to really put a shine on your gifting experience.
2. You pair your chocolate well. Sending just chocolate alone may sometimes come across as boring, old-fashioned, or worst of all.. thoughtless. Pair your premium gift with either stunning floral bouquets or perhaps even delicious imported fresh fruit that are a perfect accompaniment to the rich chocolatey treat.

3. You send a gift package that's aesthetically stunning, inside and out. You've already gone through the trouble of finding the perfect gift items so before you part with your hard-earned cash, take that extra step in ensuring your gift presentation is top notch. Lucky for you, that's our specialty.
Here are the top trending chocolate gift boxes, chocolate hampers, & chocolate bouquets to make your next thoughtful gifting experience a memorable one.
The
Decadence
gift box with GODIVA chocolate is the
#1 best-selling chocolate gift!
It features premium G Cube chocolate truffles from the renowned chocolatier and comes paired with fresh imported fruit.
The arrangement features a fresh floral corner bouquet and is set inside a reusable pinewood wooden gift box.
The stunning box usually gets all the admiration!
This one is commonly gifted for a wide variety of occasions including birthdays, for corporate clients, anniversaries, and more!
Featuring oo-ey goo-ey marshmallows and hot chocolate with a stoneware mug to enjoy it in too!
Your recipient will be gulping it down while chomping on those chunky cookies.
This one's for the chocolate crazy.
Dainty
gift set is another best-seller, and the
top choice for chocolate gifts under RM200!
It features the same decadent GODIVA chocolate truffles from the earlier gift, this time in a windowed premier gift box to really show off the arrangement.
The delicately folded jute basket for the blueberries tends to be a crowd favourite!
Most commonly gifted for birthdays, Get Well Soon, and other celebratory occasions.
Need more help finding the perfect gift, but not really sure where to begin?
Read our Gift Guide for the ultimate helping hand!