Best Fruit Gift Basket Delivery In KL & Selangor 2023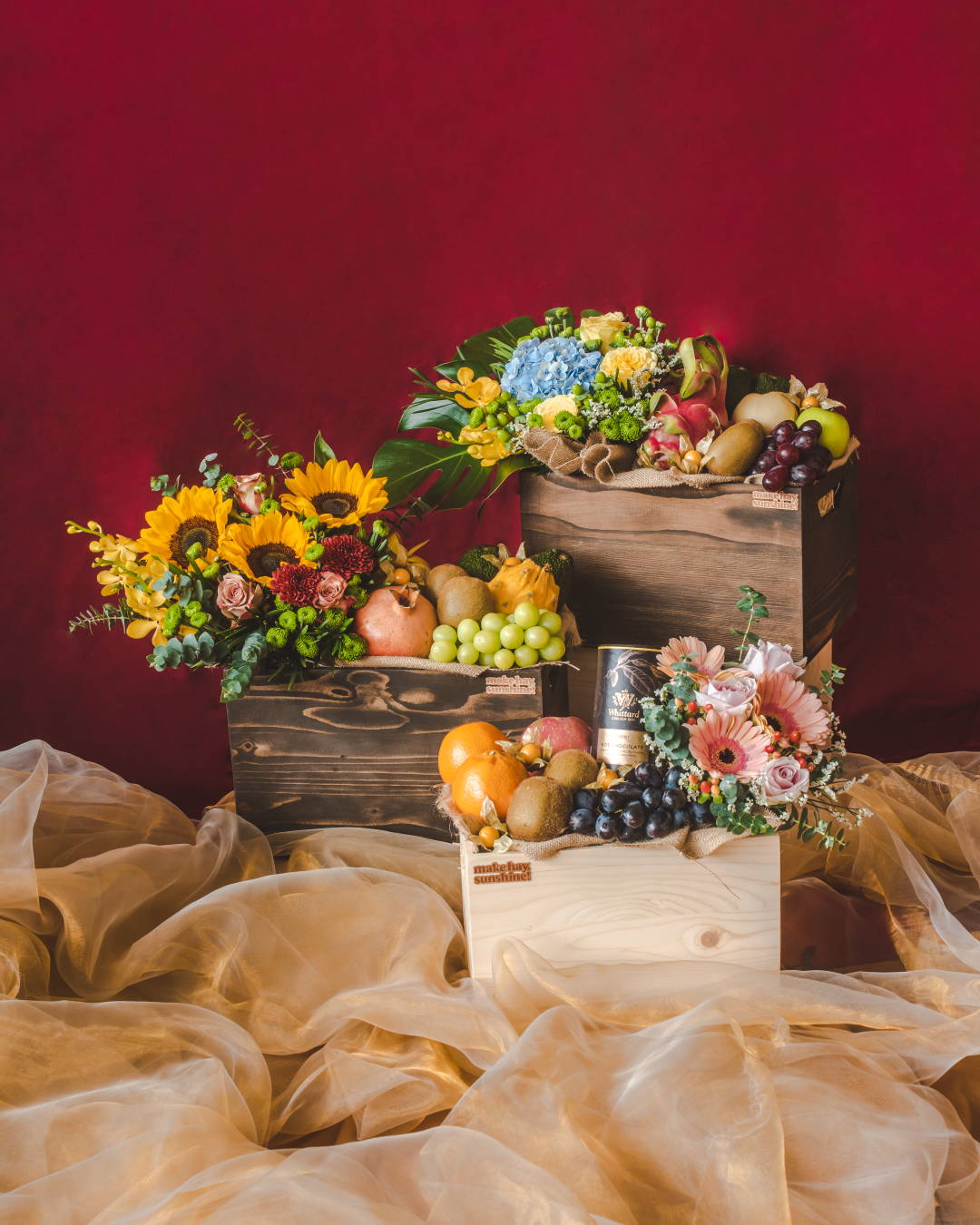 Want to send a fruit basket but can't seem to find the right one? Not sure what to look for in a fruit gift box, or afraid of picking the wrong fruit? Thinking of having a gift delivered but not even sure if fresh fruit is the way to go?
Fruit baskets are great evergreen gifts that suit almost every occasion, though that doesn't mean you can just fire and forget!
Here's how you can find the perfect fruit gift.
Shop Trending fruit baskets
Do fruits make good gifts?
Do you remember when the fruit basket was invented? Chances are, you don't.
That's because the idea of gifting fresh fruit as a way to commemorate an occasion has been a tradition as old as fruit themselves (ok, maybe that's a little exaggerated. bear with us).
When done right, fruit gifts can be absolutely stunning in presentation, yet supremely thoughtful from your recipient's perspective. A wonderfully packaged fruit basket or box is an offering that's healthy, ideally with quality fruit that can be enjoyed thoroughly, and won't just be another forgotten trinket a week down the line. Even better, they're great for sharing!
Gifting is best when it tugs at the emotional heartstrings, and we can't think of any better way to connect with others emotionally than through our very best sense - taste!
What makes a fruit basket good?
Fruit baskets are not a new concept. That means although they've been traditionally suitable gifts for a wide variety of occasions, the general selection on the market can be outdated, old-fashioned, drab & bland.
We think that's a bummer. It doesn't have to be this way!
In 2022, a good fruit basket or fruit box should exhibit the following:

Premium fresh fruit of excellent quality. Imported varieties can be particularly good, especially when they're not often consumed in the local market. Gifting fruit that are less common helps with showing how you've put extra thought into your gift and not just gone for a generic option.


Presentation, presentation, presentation. Fresh floral arrangements are the perfect accompaniment to your fruit selection!

In the days of yesteryear, it may have been enough to simply send along a box of random goodies. However, us humans are becoming ever more discerning in our taste for the finer things in life.

Make sure your gift is one of awe and wonder, that's what sets you apart.


It's different. Old-fashioned gifts are the worst! Imagine receiving a gift and it reminding you of something your parents received in their 20's? Ew.

Strive to be fresh (pun most definitely intended) with your fruit gifting.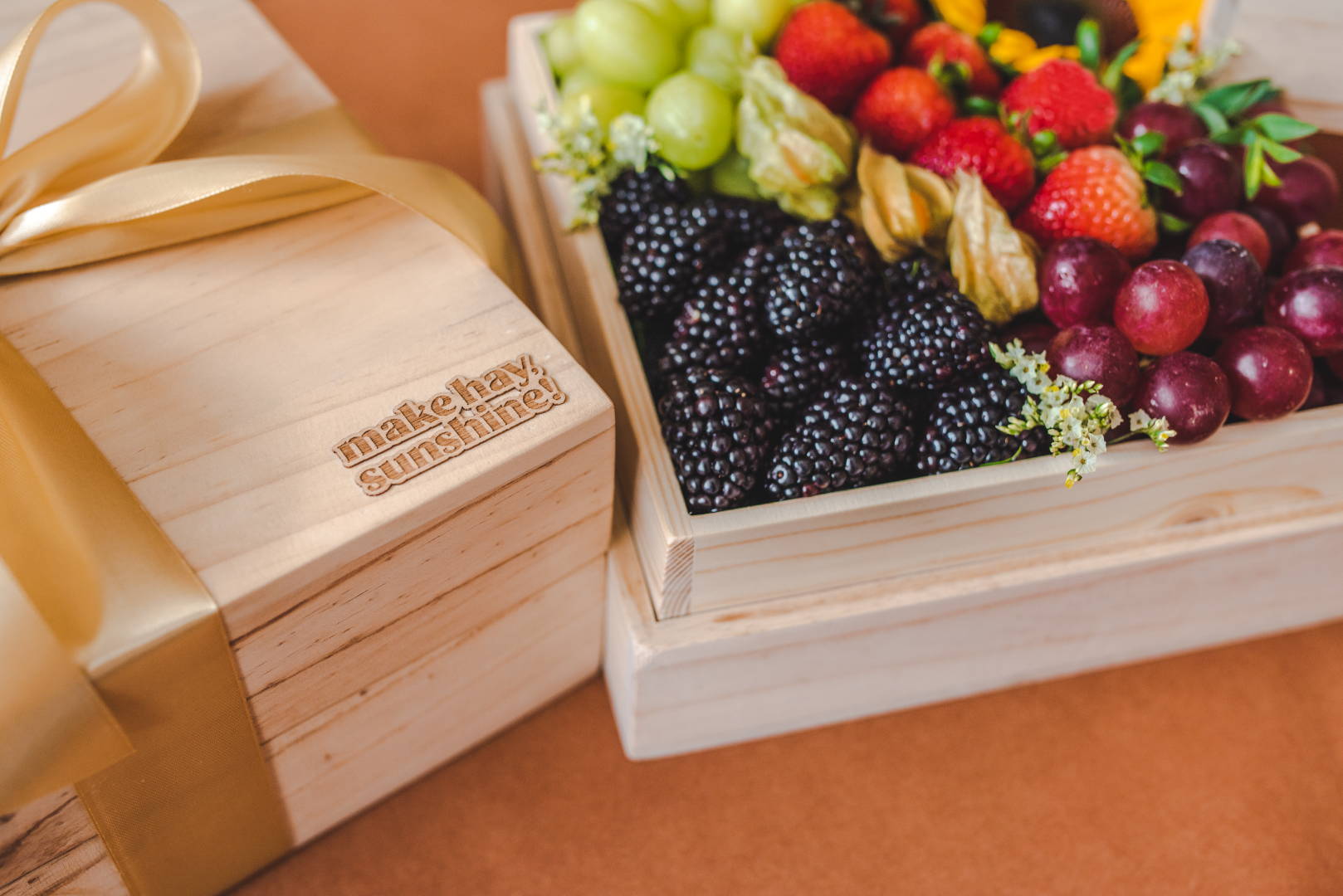 How to choose the perfect fruit gift?
With so many options to choose from, finding just the right fruit basket or fruit box can be quite daunting. Fret not, there's a simple way to figure out just what you should get!
Presentation style. You'll want to make the key decision between fruit boxes and fruit baskets first of all as they are quite different.

Fruit gift baskets are more like the traditional ones you might expect, with an arrangement that might be mostly or fully visible to the gift recipient and anyone else.

Fruit gift boxes on the other hand are a more modern twist on the concept, utilizing either paper, cardboard, or even wooden boxes. These tend to be more discreet in nature due to their covered aesthetic and does suit many gifters and recipients who prefer that extra ounce of privacy. It also makes for brilliant unboxing moments, perfect for their IG or TikTok shenanigans!


Occasion. Every gift has a purpose, even if it's just because! Here are some common ones that are perfect for fruit gifts:

Birthdays
Get Well Soon
Anniversaries
Celebrations


Budget. The final piece of the puzzle is identifying the fruit gift within the earlier two categories that fits into your ideal budget range!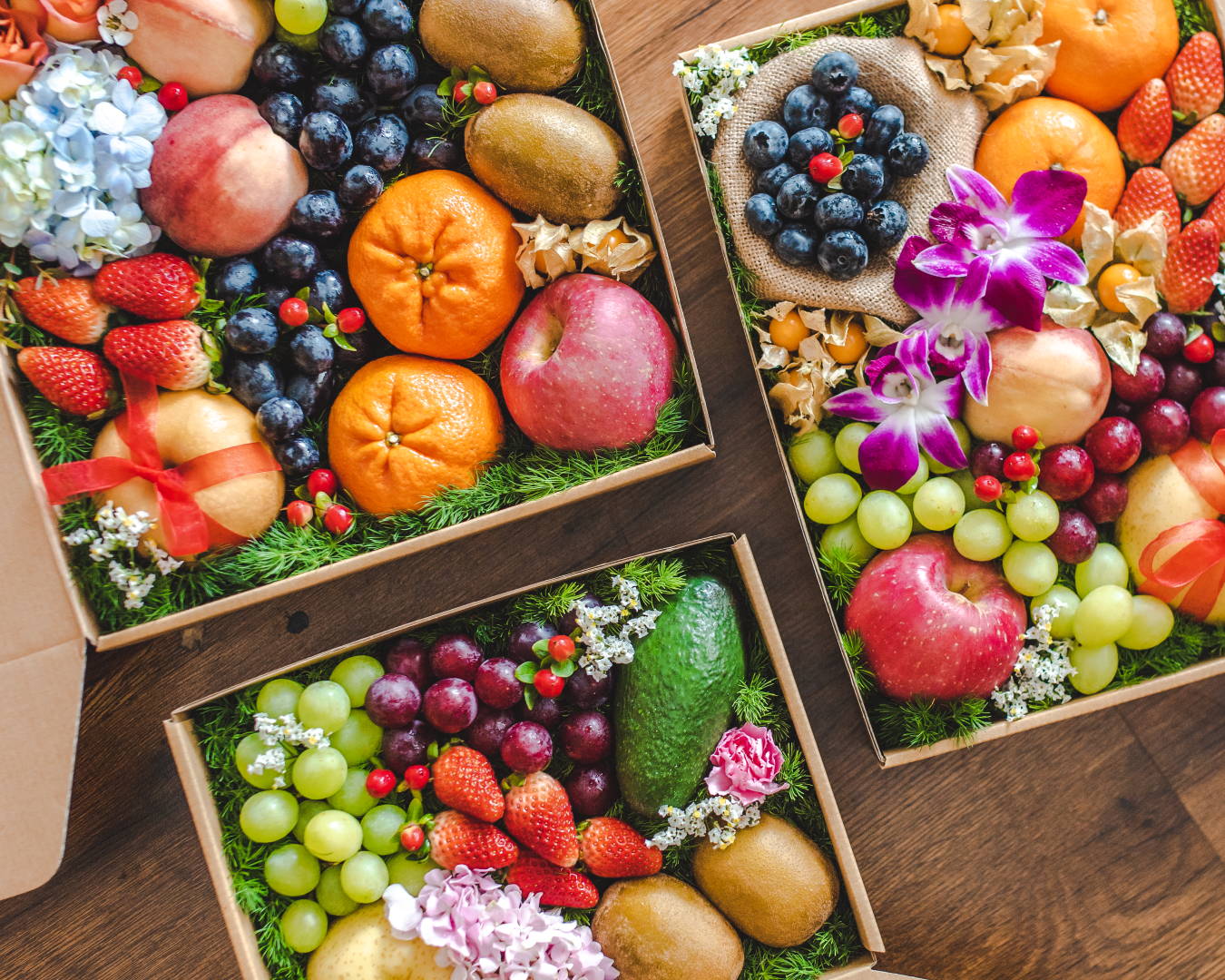 How to ensure the fruits are fresh?
You'll need to make sure your chosen fruit basket supplier places a strong emphasis on quality and freshness of fruit supply!
Different fruit varieties can have wildly different handling requirements & shelf lives. On top of that, there are a myriad of different issues that could crop up even during delivery.
How to control quality of fruit when it's a naturally grown perishable item?

What happens if your recipient isn't at the address given during delivery?
What do I do if my recipient receives damaged fruit?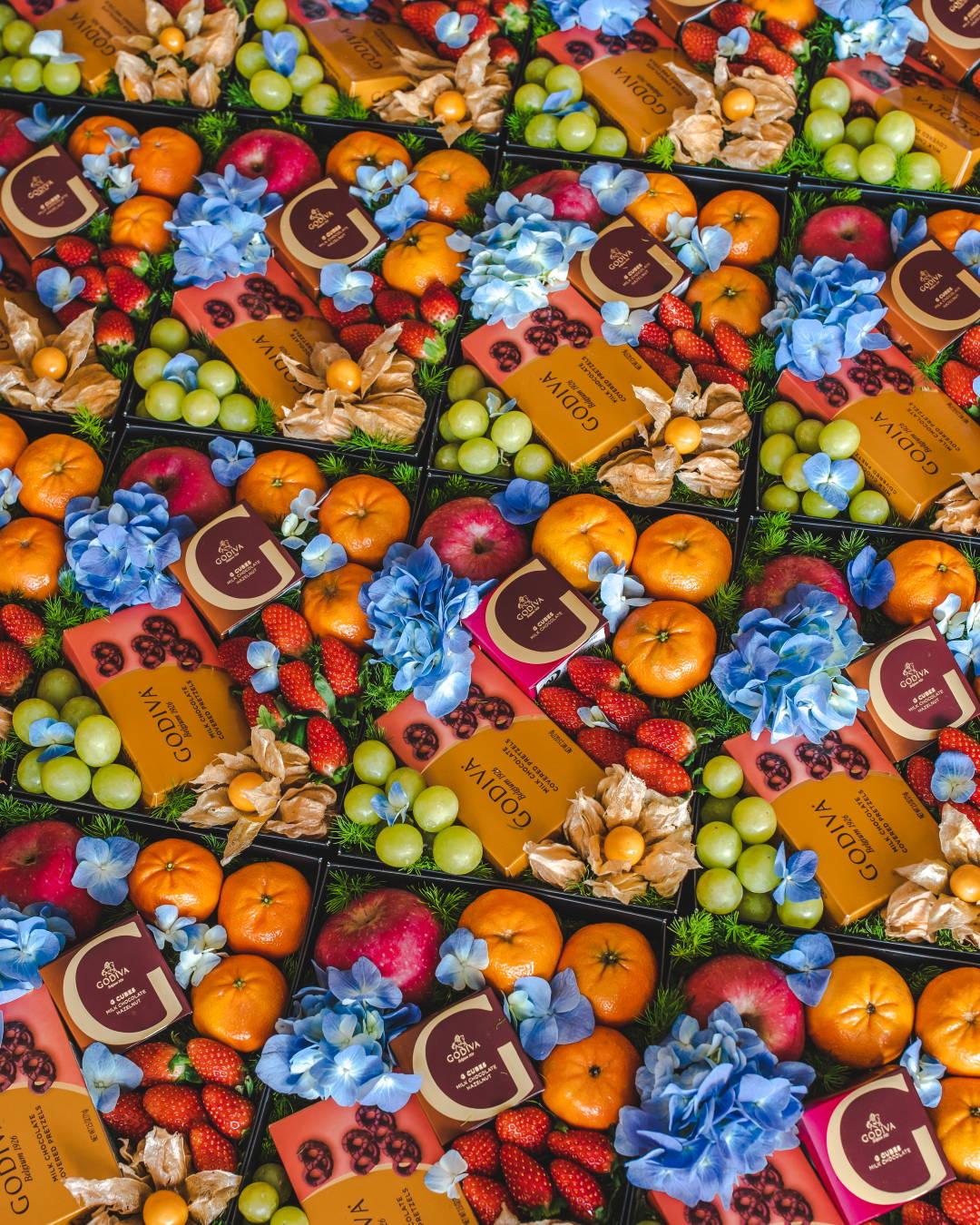 what are actual gift senders saying?
Khai Xian C. ⭐⭐⭐⭐⭐ - "Fruits are fresh and the packaging is so niceeee! Friendly and easy buying experience! Love it so much! Definitely will purchase again!"

discoverkl.com
⭐⭐⭐⭐⭐ - "We gotta emphasise on how pretty and colourful these gift boxes look from make hay, sunshine!"
Yvonne Y.
⭐⭐⭐⭐⭐ - "
My third order with Make hay, sunshine. Never disappointed me with my order delivered to the recipients. Everyone who received the box felt amazed with the nice decorations and arrangements. Colour combination is matched so well and eye-catching. Fruits are always fresh and taste good. Keep it up for the great efforts!
Customer service always ensure delivery by making a call to customer before sending out. Love this service so much!💖"
make hay, sunshine! - flower Fruit basket same day delivery near you in KL
We offer same day delivery of imported fruits baskets as a surprise gift service throughout KL, PJ & Selangor in Malaysia.
These fruit gift basket hampers make perfect gifts for many occasions including Birthdays, Get Well Soon gifts, Thank You gifts, Anniversaries, Retirements, Graduations, Grand Openings, and more for loved one's, VIP clients, staff & employees, family & dear friends.
You may also pair your fruit box gift with same day flower bouquet deliveries! These are an excellent alternative to your traditional fruit bouquet that ensures your gift delivery of premium quality fruit arrives in the best condition possible.
We make use of only premium quality imported fruit to ensure your gift is of the very highest standard. It is a great healthy gift that's nutrient rich and immunity boosting, paired with lovely floral arrangements that will surprise even the best florists.
Thoughtful Gifting Made Easy. Order your gift online by 1pm for same day delivery. Select from fruit basket bouquets, fruit boxes, gift boxes, flower bouquets, & other gift hampers in our fruit gift shop!